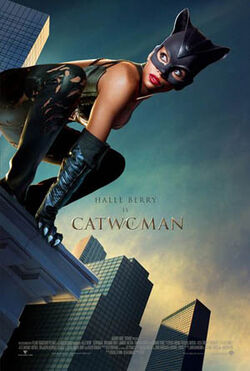 Catwoman is a spin-off/related film to the Anthology. The project started with a screenplay by Batman Returns scribe Daniel Waters, intending to reunite Tim Burton & Michelle Pfeiffer. Producer Denise Di Novi stayed with project for years, feeling strongly about the character deserving her own movie.
Although Catwoman is not officially part of the Anthology, the film suggests that it takes place in the same universe, with one of the pictures of previous Catwomen that Patience Phillips sees being that of Selina Kyle. The film's director has stated that it takes place in the same continuity as the Batman films.
Story
Characters and cast
A photograph of Selina Kyle, portrayed by Michelle Pfeiffer can be seen, along with the other Catlady's and Catwoman's pictures that Ophelia showed to Patience.
Behind the Scenes
Development
Gallery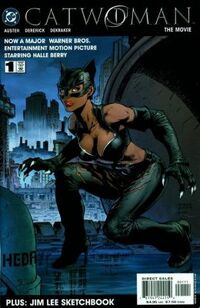 References
External links